ECHO Retreat 2022
04/01/2022 07:00 PM - 04/08/2022 04:00 PM ET
Description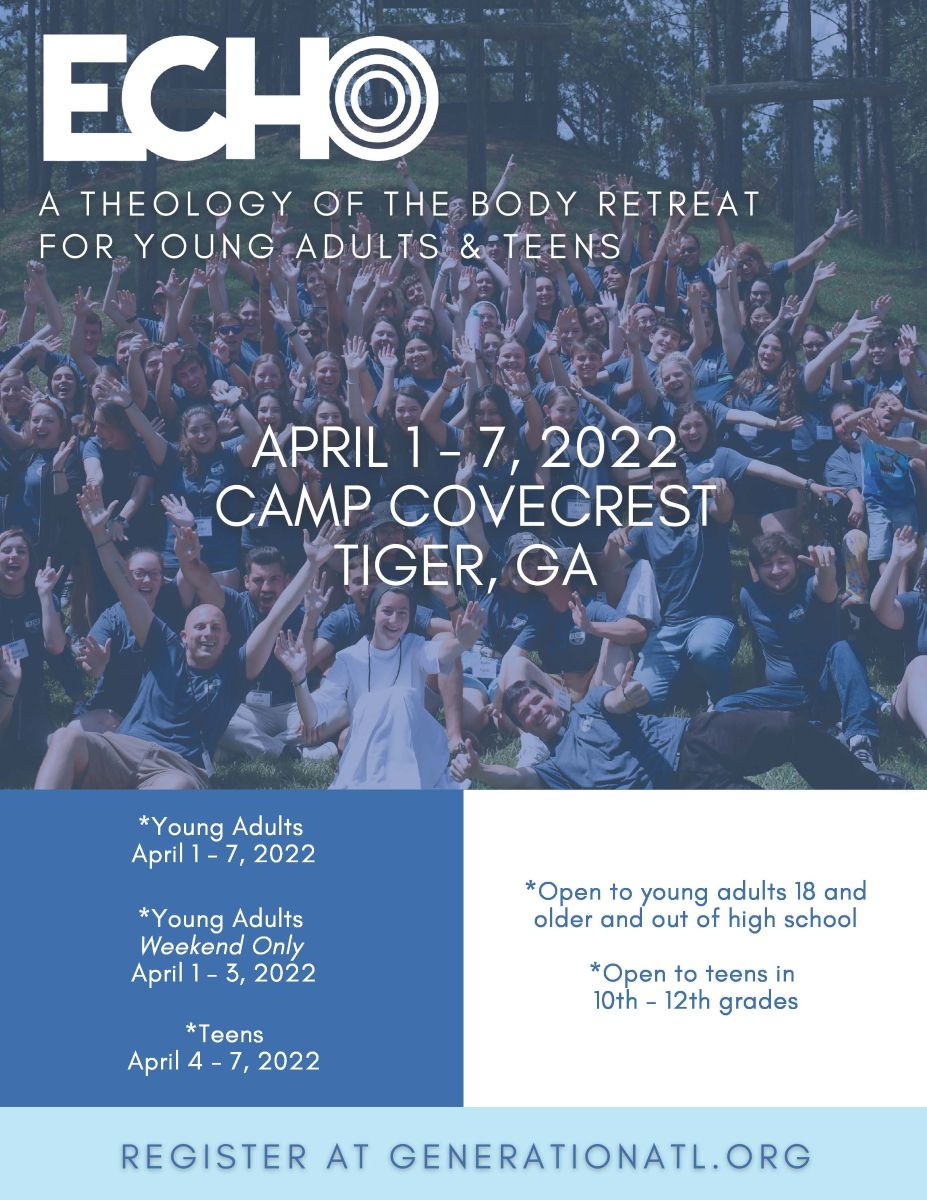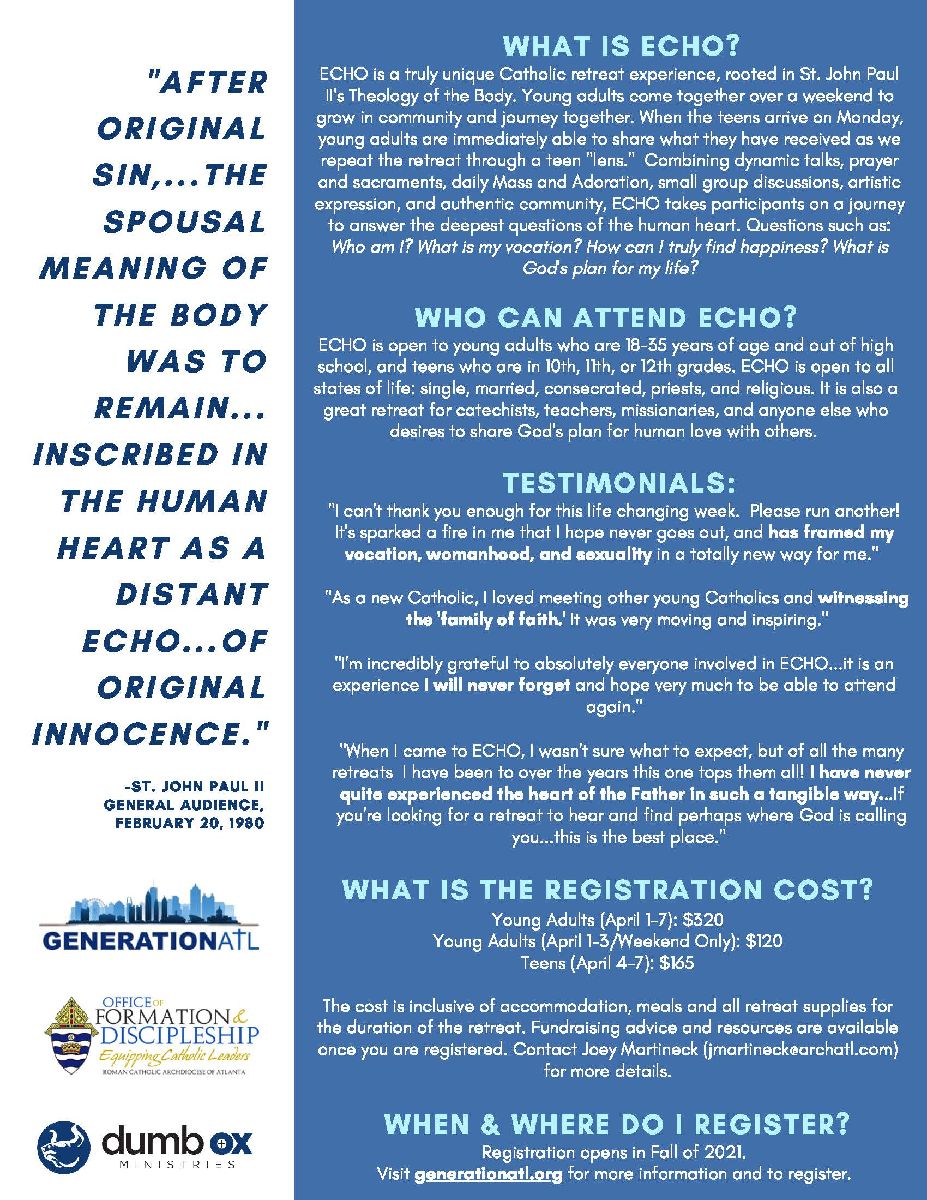 How it works:
Young Adults begin their retreat Friday night April 1. When teens arrive Monday April 4, the Young Adults assume leadership roles and put on a retreat for the teens.

The exception to this is if some Young Adults can only stay for the weekend and not the full camp. We encourage all young adults who can to stay for the entire retreat. You won't want to miss it!
Age:

19-35

for Young Adults

10-12th grade for Teens

Start time:

Friday (April 1) Check-in: 5:00 - 6:30. Retreat begins at 7:00

. Note: Dinner is NOT provided Friday

Monday (April 4) Check-in: teens will arrive in the afternoon. Exact time TBD.

End Time:

By 4:00 PM Thursday, April 7
Registration Notes:
Completion of registration does not guarantee confirmed acceptance into ECHO. Your acceptance into ECHO depends on a number of different factors. You will be notified after your registration has been accepted. Registration is first come, first serve. Space is limited, so register early!
If any major changes in the retreat need to happen, you will be notified and your registration fee will be reimbursed. If you test positive for COVID-19 a week or less before the retreat, you will be given a full refund.
Prices:
Young Adult Full Week (April 1-7): $320

Young Adult Weekend Only (April 1-3): $120

Teen (April 4-7): $165

(Note: if money is a serious concern, please reach out to us. Some scholarships may be available)
Registration Deadlines
Cancel on or before March 24, 2022 - full refund
Cancel after March 24, 2022 - no refund
Questions?
Contact Joey Martineck: jmartineck@archatl.com, 404-920-7362